January Power Luncheon Kicks Off 2018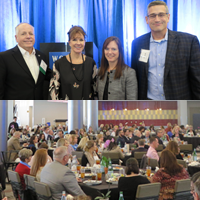 The January Power Luncheon kicked off 2018 on a positive note with over 140 attendees!
Thank you to our CAE/CEO session and luncheon speaker Sheri Jacobs and to our sponsor Hyatt Hotels in Florida!
Luncheon photos are now available on the FSAE Facebook page.
Share this post: