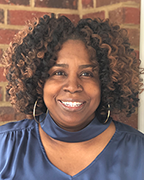 FSAE is excited to announce our new Education & Events Manager, Trevor Maddox, CMP!
Trevor joined FSAE in February 2018 as our Education and Events Manager. A professional planner with a wealth of experience, she most recently worked as a conference manager at the Florida Institute of CPAs. Previously, she was the senior meeting planner at the Florida Engineer Society and Florida Institute of Consulting Engineers.
Trevor serves as staff liaison for the Annual Conference Committee and Education Committee. She earned her Certified Meeting Professional (CMP) in 2017.
Welcome Trevor!
Share this post: